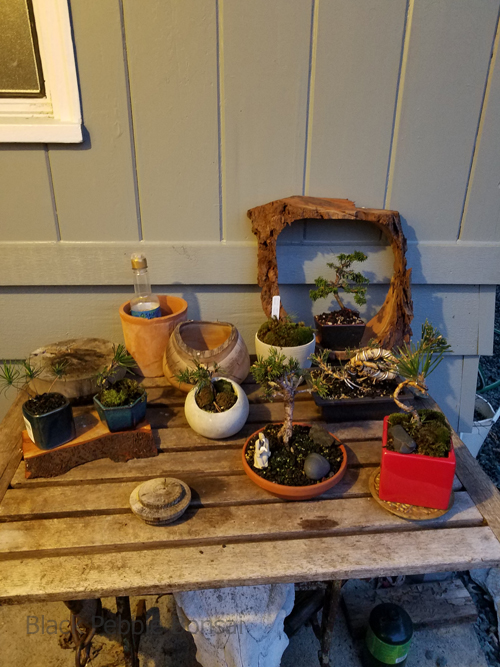 Details

Written by

Black Pebble Bonsai

Category: Welcome to Black Pebble Bonsai
Hits: 4238
Black Pebble Bonsai grows pre-bonsai Conifers in Anacortes Washington, these trees are grown from seed, then cut short and go though a process to re-root. This removes the tap root which makes it difficult to put in a bonsai pot. Also these "Cuttings" have short trunks, low branching and more radial roots, all sought after traits in a young bonsai.
Some trees are pre-wired with aluminum bonsai wire and others left for you to imagine and build.
Contact us at This email address is being protected from spambots. You need JavaScript enabled to view it.
See more trees on Instagram: blackpebblebonsai